Corporate
Our Corporate sailing is not just for corporates, it is for any group size, from 4 to around 40 or more. Sailing with us can be from a 3 hour sail for as little as €57 per person to a day trip costing around €140 per person, to a weekend trip including an overnight stay on our yachts for €290 per person.
3 Questions

How long would you like to sail?
3hr Sail
Half Day Sail
Full Day
Weekend Adventure

What type of sailing would you like to do?

What is your group size?
We can cater from 4 to 50+ people. We have different sized yachts to cater for small and large groups.
Our Aim
At Irish Offshore Sailing we provide highly professional sailing excursions for corporate companies and tour groups. We can tailor any excursion to your specific needs and also include food, catering for a variety of budgets. All our yachts are Dept. of Transport certified commercial passenger vessels and we employ the highest calibre of Professional Yacht Skippers most of whom have over a decade of professional sailing under their belt.
Whether you are looking for a relaxed sailing excursion to detach and see Dublin from a unique perspective or an exciting day on the water, where individuals are pushed a little to draw on different aspects of their character such as physical co-ordination and good communication, a truly enjoyable experience is a given. We guarantee your experience with us will surpass your expectations, or we will give you a full refund!
Relaxed Yacht Cruising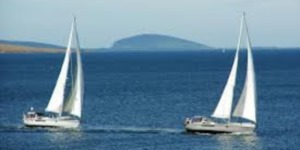 Come join us for a relaxed cruise around Dalkey Island and Dublin Bay. See Dublin from a different perspective.Relax, have a drink onboard and enjoy the peaceful tranquillity of sailing a yacht. All our skippers are expert instructors so feel free to do as much or as little of the sailing onboard as you like.
Exciting Yacht Racing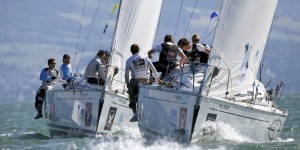 Fancy doing something exciting and different with your colleagues? Why not take a 3hour trip with us, where you learn how to race an offshore sailing yacht. Grind on the winches, work as a team co-ordinating manoeuvres under the careful eye of our professional skippers and finally race against the other yachts.
Yacht Race Club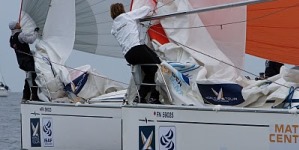 Why not create a team of up to 7 people. Train on a yacht with one of our professional skippers against other identical yachts for once or twice per week in the evenings for 4 weeks, and then take part in an incredible match racing sailing regatta over one weekend at the end of the month.