The 2019 Rolex Fastnet Race Expedition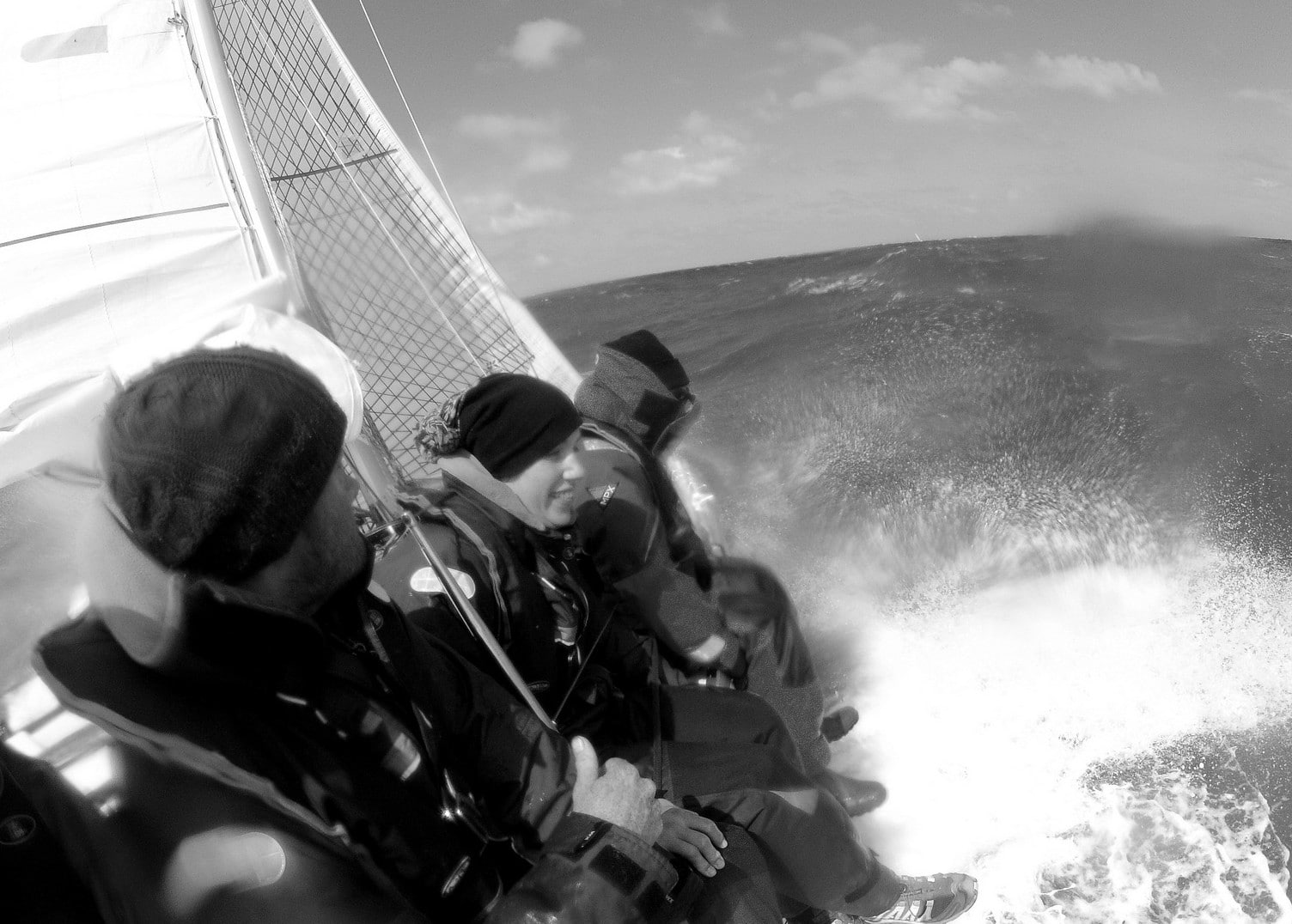 20 Days of Yacht Training and Racing
Only 6-7 Holiday Days Required
(30 Days training if you can make the deliveries)
1,000 miles of Offshore Yacht Racing
3 Training Weekends, 2 Offshore Yacht Races
1,000 Delivery Miles
ISAF Offshore Safety Course and Team Kit
Irish Offshore Sailing. Fastest Sailing School Yacht in the 2015 Fastnet Race 66th Overall in 340 yacht fleet, 6th in class in the 2016 Round Ireland Yacht Race, 3rd in the class in the 2014 Round Ireland Yacht Race, 4th in class in the 2012 Round Ireland Yacht Race. Learn to Yacht Race to Win!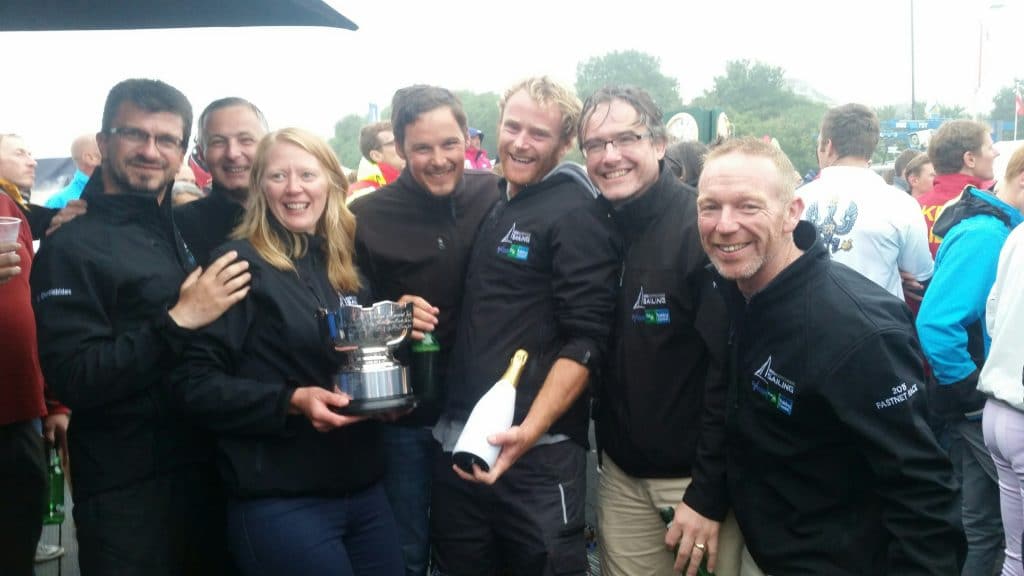 Here is your opportunity to do something extraordinary. Train over 3 weekends with 6 other crewmembers and two professional sailors onboard a Jeanneau Sunfast 37. Your professional skipper and first mate will put you through your paces, teaching you skills you will rely upon during the race. When you are trimming and easing that spinnaker in the middle of the night getting covered in spray while surfing down waves at 11 knots and you're 60 miles offshore, you know you've become an offshore yacht racer.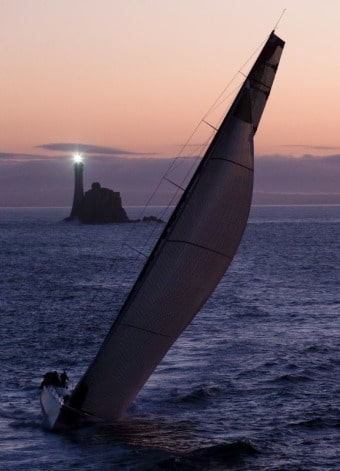 The Rolex Fastnet is one of the toughest offshore yacht races on the European sailing calendar. Following the 1979 Fastnet disaster it has become one of the most high profile yacht races in the World. Since then, some of the strictest safety measures have been put into place and the race has become much safer now than it was back in the 1970's.
This is a big challenge, while a novice sailor is welcome to participate with us on this campaign, awareness of the intensity of the training weekends and the physical discomfort during the race is important. The most important attribute for each crew member, more important than your previous sailing experience is your attitude. We need enthusiastic, resilient, hard working individuals with an easy going personality capable of getting along with other people in a confined environment under difficult circumstances.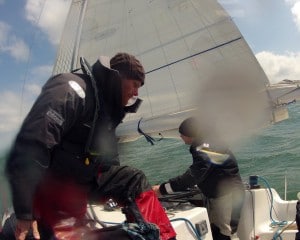 This may well be one of the most rewarding experiences of your life. The camaraderie between people working together sharing a common goal as well as that feeling of complete freedom of living on the sea, and aware only of that present moment is something becoming rarer and rarer in present lifestyles.
If youre unsure if this is for you, but like the idea why not come and meet us for a coffee, we will show you over the yacht and discuss campaign. You could also consider booking in for a normal yacht training weekend at a cost of €300. This will give you a great insight as to what its all about, but hurry as places are booking up very quickly!
The Rolex Fastnet Expedition
20 Days of Yacht Training and Racing
(30 Days if you can make the deliveries)
1,000 miles of Offshore Yacht Racing
3 Training Weekends, 2 Offshore Yacht Races
1,000 Delivery Miles
ISAF Offshore Safety Course and Team Kit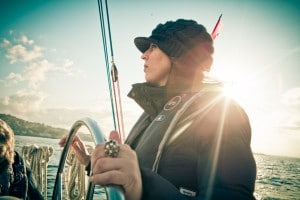 The practical training begins Saturday the 3rd June at 0900 from our base at Dun Laoghaire Marina. The aim of the training is to firstly make you safe and useful onboard as you move around the boat. We cover man overboard drills and show you exactly what to do in the event of an emergency. We then undergo an intensive and highly repetitious system of maneuvers, covering all aspects of yacht racing.
You will learn how to reef sails quickly. How to peel headsails efficiently and how to race trim the sails on all points of sailing. You will learn how to set up, hoist, gybe and drop the symmetrical spinnaker in a confident professional manner. You will get coaching on how to helm a yacht in race mode and how to carry out all of the routine tasks needed to keep the entire team safe and happy while racing a yacht offshore.
The fastnet race is an iconic race, it's the race that many crews are working towards all season, and in most cases it marks the pinnacle of one's sailing career. Having a accrued a foreboding image from the early races in '70s this has truly become the World's most famous yacht race with over 350 yachts entering each year from more than 20 different countries.
This is the opportunity of a lifetime to take part in this outstanding adventure. This again features expert tuition given on a 3:1 student instructor ratio, so you get the most out of this intensive training program. It is open to beginners to sailing and to those who can bring plenty of experience to the team. Again, all we ask is that you are motivated to learn, flexible and willing to endure physical discomfort in a confined social environment and have a positive attitude throughout. We guarantee you will be a seasoned offshore yacht racer by the end of this expedition. For full details of dates see below.
2017 Campaign Itinerary:  ( These dates are now fixed, but maybe subject to slight change)
| | |
| --- | --- |
| Training Weekend 1: | Sat 3rd June 0900 – Sun 4th June 1700 |
| Training Weekend 2: | Sat 10th June 0900 – Sun 11th June 1700 |
|  Dun Laoghaire – Dingle Race ( Qualifyer) | Wed 14th June 1500 – Sun 18th June 0900 |
| ISAF Offshore Safety Course | Sat 29th April 0900 – Sun 30th April 2100 |
| Training Weekend 3: | Sat 29th July 0900 – Sun 30th July 1700 |
| The Rolex Fastnet Race | Sun 6th Aug 1200 – Sat 12th Aug 0900 |
Cost : €4,500 per person
50% deposit secures your place. This deposit is fully refundable up until January 15th 2015

Includes: 3:1 race tuition, race entry fees, fuel, marina fees, all food during the races, lunches during the training weekends and use of our offshore waterproof clothing. Team members will also be issued with branded team jacket and t-shirt. Team members are also welcome to participate in delivery of the yacht to and from the Fastnet race at no extra cost.
Whats not included:
The race starts and finshes in the UK, transport costs to and from the yacht are not included. Transport costs if the yacht is stormbound and you need to make it back for work after the race. Sleeping bags, waterproof footwear, head torch and knife are essential pieces of personal kit which are not included. Dinners the night before and after the race as we usually eat out in a restaurant. Personal travel insurance which covers offshore yacht racing is also a compulsory requirement, this costs around €50 for the duration of the campaign.
Booking Conditions:
A 50% deposit of the total campaign fee secures your place on the campaign. This deposit is fully refundable up until the 1st February 2017, upon this date you must decide to retrieve your deposit or pay up in full. After this date the payment for the campaign is not refundable. However, if we can offer your place to another participant, we will refund you the amount paid by the participant. This is never guaranteed, and cannot be provided after training commences. However in the past we have had a waiting list of people hoping for a last minute cancellation. Our full booking conditions and application form is provided before you make payment of a deposit.