Professional Yachtmaster Offshore Commercial Training Programme
Train to Work in the Sailing Industry
15 Weeks of Practical Training
Spring 2018 Course: Starts Mon 19th Feb 2018
Autumn 2018 Course: Starts Mon 3rd Sept 2018 **
**Our Autumn 2018 course begins 3rd September 2018, the structure and time frame of the course is identical to the Spring course. The Autumn course finishes 8th December 2018**
For Course Prices Click Here
Below is a brief outline of the course content. Please contact us for a full description of the course program.  We would be delighted to have a sit down meeting with you over coffee to discuss your suitability for this program and how it can be tailored to suit your prior sailing experience. If you are booking from abroad we would be delighted to arrange a skype conversation to discuss the program with you.
Introduction
This course is designed to take the complete sailing novice to become a professional sailor in the sailing industry in an intensive accelerated course over fifteen weeks. The course culminates in the Yachtmaster Offshore Exam by an independent RYA Yachtmaster Examiner. This is a 10 hour practical and oral examination on all aspects of sailing a yacht in difficult circumstances. Provided you are hard working we guarantee to have you fully prepared and confident of passing the exam over the fifteen weeks. We have run 3 successful Professional Yachtmaster Programs since the schools opening in 2011 and have a 100% success rate in that every student has passed the exam first time after our training program. This is largely to do with having a small number of students and being able to focus on each students own weaknesses leading up to the exam. We have successfully trained students in the past who have gone on to work all over the world in different sectors of the sailing industry, from charter base managers, to delivery skippers, to Yachtmaster Instructors to yacht brokers to Riggers. We have developed contacts within the sailing industry over the past 10 years which you can call upon to help you achieve your first job in your new career within the yachting industry.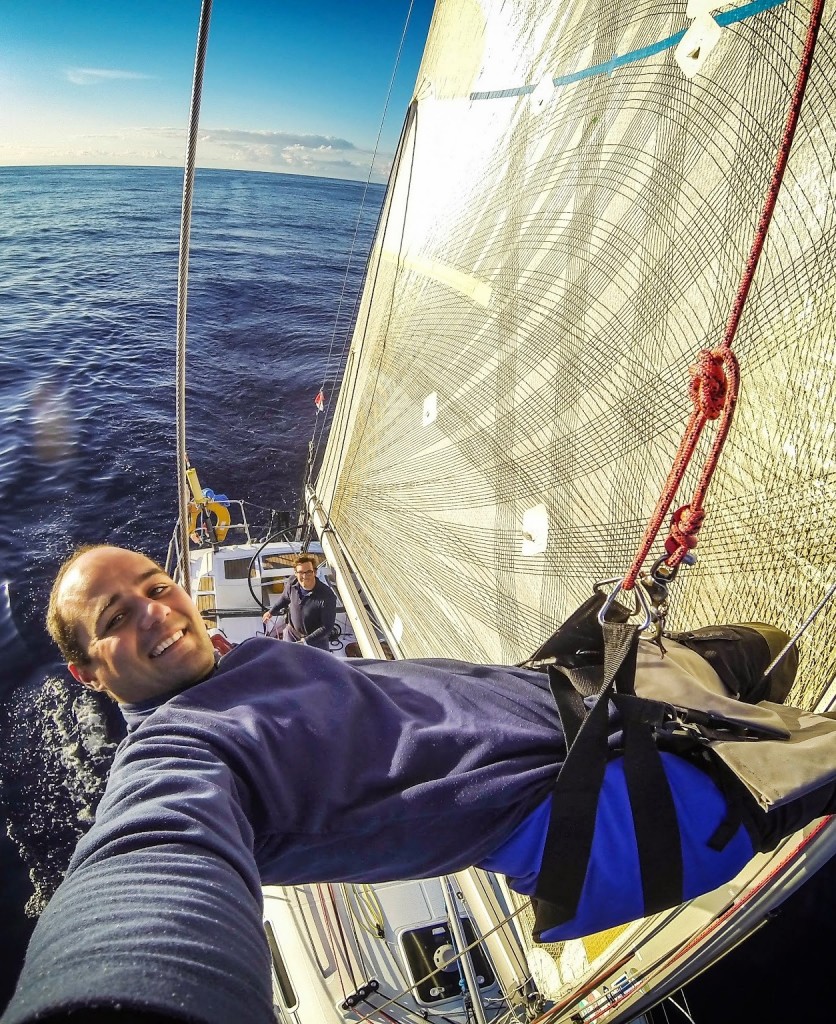 The Course
The course is divided into 3 modules of four to five weeks in duration. Students can enter the course program at different stages depending on their previous sailing experience and the cost of the course will be pro-rated accordingly. Please consult us on this. Many fastrack courses are run by different sailing schools in the Med. Some advertise courses that are only 10 weeks long and at very low prices. These are soft courses in the sunshine with little or no wind. Exams are almost always conducted under the same conditions. Our experience of these schools has been shabby yachts and poor quality tuition. At Irish Offshore Sailing we will train you to cope with challenging weather confidently using a modern offshore yacht with the most up to date navigational equipment. These yachts enter the Fastnet Race and Round Ireland Yacht Race every year, so they are extremely well equipped.
Our Commitment to You
At Irish Offshore Sailing we draw upon a team of expert instructors with over 6 years training students on the Professional Yachtmaster Scheme. We have put a course program together not just to get you to pass your Yachtmaster exam, but to make you into a competent confident professional skipper. We see time and time again within the industry, sailors barely meeting the grade and delivering yachts by the seats of their pants. Our aim is to train you to a standard where we would trust you to deliver our yachts in the dead of winter, and rest assured that the yacht will arrive in pristine condition. Students who train and sail in Ireland and the UK during the Winter and early Spring, experience strong winds, heavy swells and other difficult conditions. These difficult training grounds challenge and drive students to excel and ultimately produce a higher calibre of skipper. At Irish Offshore Sailing, we run a professional, well structured course designed to meet your needs. We operate from our course from our base at Dun Laoghaire Marina using our two Jeanneau Sunfast 37 foot yachts "Desert Star" and "Sherkin" and our classroom facilities at the Dun Laoghaire Motor Yacht Club. Dublin Bay provides and incredible training ground for our students with a large tidal range, shallow harbours, commercial shipping, and offshore winds which allow us to continue sailing even under heavy wind conditions.
Below is a brief outline of the course structure for our 2017 Spring Course:
Module 1: Feb 2018
Week 1: Competent Crew (Mon 19th Feb – Fri 23rd Feb)
Week 2: Dayskipper Theory (Sat 24th, Sun 25th Feb, Fri – Sun 2nd – 4th March)
Week 3: Skills and Drills (Mon 26th –  Wed 28th  Feb)
Week 4: Dayskipper (Navigation and Pilotage) (Mon 5th – Fri 9th March)
Week 5: Dayskipper (Mon 12th – Fri 16th March)
23 days of tuition 
Break: 4 days, , Fri 16th March 1600 – Wed 21st March 0900
Module 2: March 2018
Week 1: VHF SRC First Aid and Sea Survival (Sat 10th March, Sun 11th March , Sun 15th April)
Week 2: Yachtmaster Theory (Wed 21st March  – Sun 25th March)
Week 3: Milebuilder Passage 1 (6 days) Northern Ireland (Mon 26th  – Sat 31st March)
Week 4: Skills and Drills (Advanced Handling, Night Navigation and Pilotage) (Mon 2nd – Fri 6th April)
Week 5: Coastal Skipper (Dublin) (Monday 9th April – Fri 13th April)
24 days incl. vhf, First Aid and Sea Survival
Break: One Week (Sun 15th April 1800 – Mon 23rd April 0900)
Module 3: May 2018
Week 1: Milebuilder Passage 2 ( 7 Days) (Mon 23rd April – Sun 29th April  ) Ireland South Coast
Week 2:Yachtmaster Preparation 1 (Mon 30th April – Fri 4th May)
Week 3: Milebuilder 3 (6 days) (Mon 7th  May  – Sat 12th May)
Week 4: Yachtmaster Preparation 2 (5 days) (Mon 14th -Fri 18th May)
Yachtmaster Offshore Examination  (Fri 18th May 1400 – Sat 19th May 2300)
24 days incl. Yachtmaster Offshore Exam
The RYA Yachtmaster Offshore Exam is organised on the last two days of the course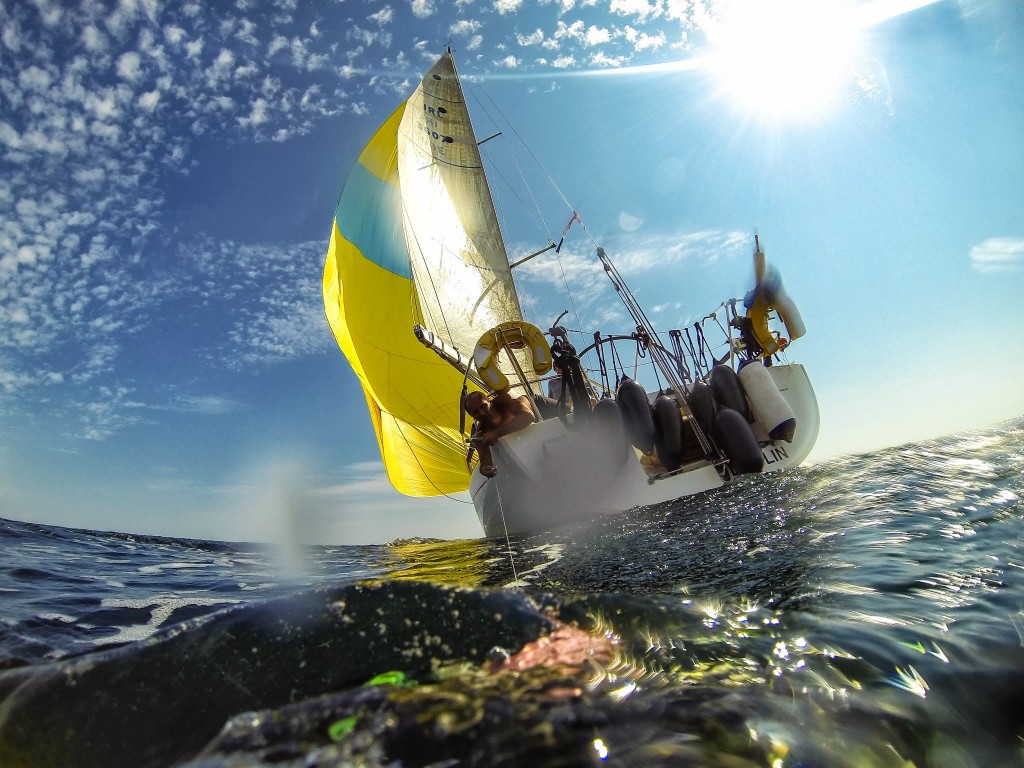 Professional Yachtmaster Training Program Prices
The 15 Week Course           €9,250
One Module                         €3,850
Two Modules                        €6,600
Whats included:
All food onboard during practical courses on the yacht
Waterproofs
All accommodation during practical yacht courses
All our courses run from Monday 09:00 to Friday 16:00, except where outlined in the final course program given to each student before the course
Whats not included: Food and accomodation is not provided during the shorebased courses. Hostels and weekly rates in B and Bs are available. Shorebased courses comprises of 15 days of the overall course length.  Neither accommodation nor food is provided during the weekends between courses.
€80 SRC exam and license fee for the the SRC course
Yachtmaster offshore examination fee of £215
Examiners travel expenses (€70 – 100 per student depending on candidates)
are not included in the course fee.
Offshore Yacht Sailing Personal Insurance  (€60 – €100)
State Grants   
Some students have in the past qualified for state grants to attend our courses as the ISA Coastal Skipper Practical Course falls under the national qualification fetac scheme. Please contact us for further details about obtaining a grant while attending this course.
Additional Gear and Advice
We strongly advise students to purchase their own sailing boots and gear before the commences. Contact us for advice on this. We don't believe in flashy prospectuses to hook you in. We want to meet you for a coffee, or have a lengthy phone conversation, answer your questions, explain the course in great detail, learn about your background and your motivation for doing the course and assess your suitability for the course before your place is accepted. We monitor your progress very carefully during the course, and a high degree of self motivation and a good nature is required.
Previous Experience
While previous experience is not required before booking onto the 15 week sailing course, we do strongly advise that you attend at the very least a start yachting weekend or competent crew course before making a decision to book onto a 15 week full time sailing course. The optimum is that each candidate would have around 500 miles of sailing experience prior to coming onto the sailing course. This means that you would have an understanding of what its like to sail a yacht offshore and at night before coming on the course. It also takes the pressure of your attendance on the course, if you are sick for one week, then you may miss achieving your target mileage of 2,500 miles which is required to sit the yachtmaster offshore exam, if you start the course with zero miles under your belt. We can advise you on how best to get these few days of training before the course begins when we meet for a coffee to show you the school and discuss the course.